Acupressure Therapy
Acupressure therapy is beneficial for a
wide variety of conditions including:
• Anxiety and depression Headaches
• Asthma
• Arthritis
• Back pain
• Chronic fatigue
• Digestive problems
• Fibromyalgia
• Insomnia
• Menstrual problems
• Migraines
• Muscle tension and spasm
• Neck pain and stiffness
• Repetitive strain injuries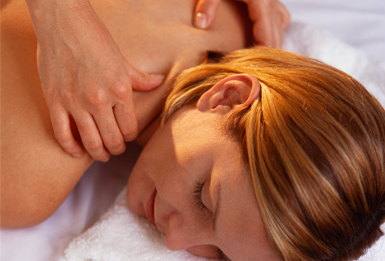 In acupressure physical pressure is applied to acupuncture points by the hand, elbow, or with various devices.
Acupressure

Acupressure is a traditional Chinese medicine (TCM) technique based on the same ideas as acupuncture. Acupressure involves placing physical pressure by hand, elbow, or with the aid of various devices on different acupuncture points on the surface of the body. The treatments aim to improve body functioning and to relieve pain as well as discomfort.

Acupressure uses stationary, holding pressure to apply pressure to the body to regulate body functioning. No oils are used; you may wear loose clothes during the treatment. Acupressure treatments help to relieve pain and improve organ function. The whole body benefits. It can be used on its own as a relaxing yet effective treatment for pain, organ dysfunction, pregnancy issues, stress relief and other disorders. Acupressure may also be used in conjunction with other treatments strategies. For example, many of our patients enjoy a short Acupressure treatment after having acupuncture.